Summer's Arrival + {Strawberry Rhubarb Cupcakes}
Posted: June 9, 2013
I don't know about you, but I LOVE summer! More light, longer days, warmer weather, more time spent outdoors, an abundance of berries, grilling on the patio, splashing in the river, camping, and did I mention warmer?!?! We're planning on taking Babycakes on her first camping trip in just a few weeks --- I'm not sure who is more excited, her or me! This past weekend we went to a carnival and parade. It's a toss-up on Babycakes' favorite part; it was either the bouncy castle, which we had to pry her out of, or seeing Smokey the bear in person, or the parade when people started throwing candy and necklaces out of the cars/floats. SCORE!!!!!!!
Pure Joy (and good exercise!)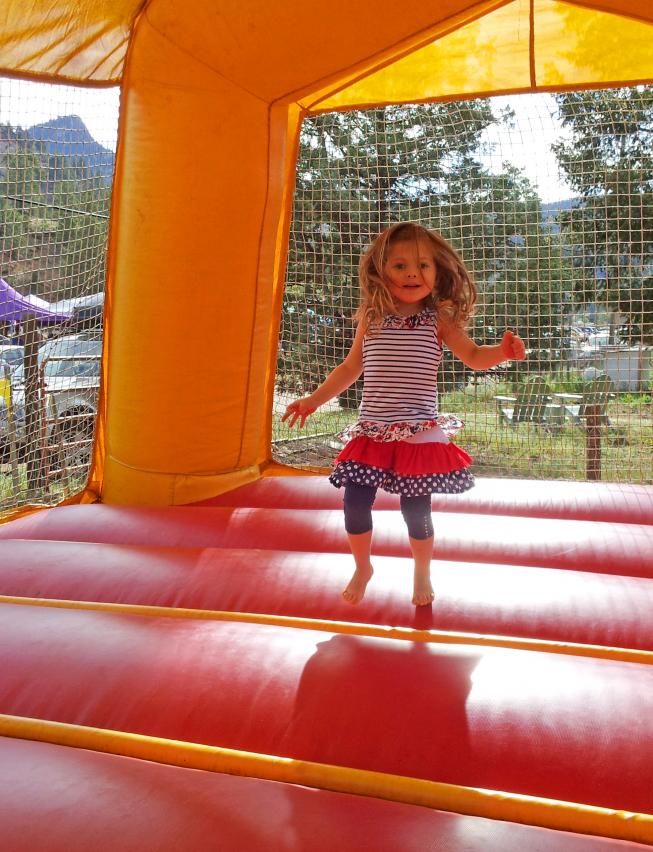 She was completely enamoured with Smokey the bear. She kept asking him, "But are you a NICE bear???? Because my parents told me bears are mean." LOL!!!!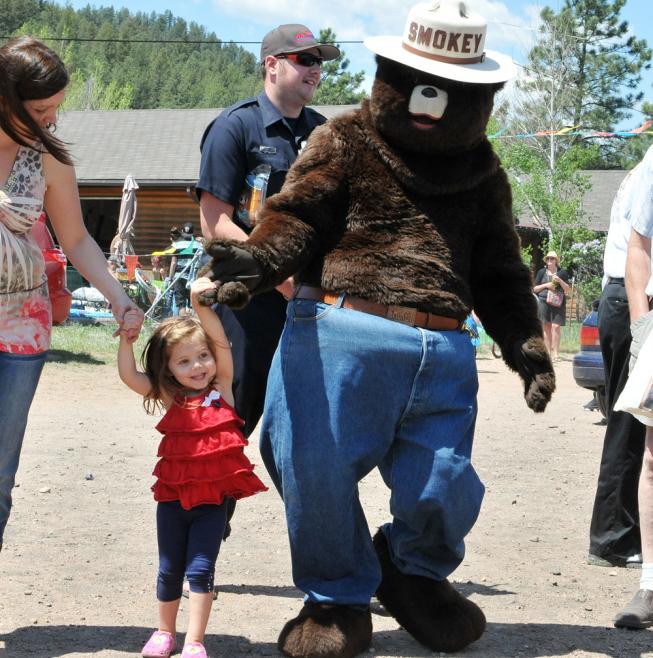 In honor of summer, I embraced the plethora of summer fruits/veggies at the store right now and created an amazing summer dessert recipe. 
Introducing Strawberry Rhubarb Cupcakes:
No butter. No oils... But still light, fluffy, sweet, and delectable.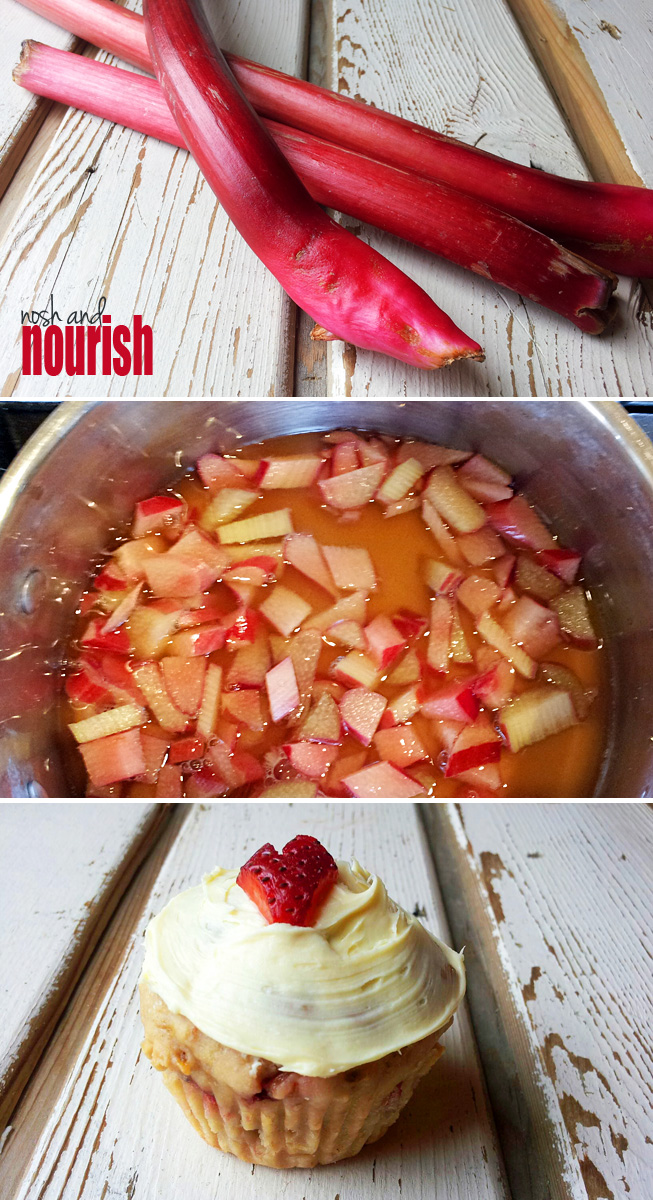 What are your favorite summer desserts?
Strawberry Rhubarb Cupcakes
Description
Strawberry Rhubarb Cupcakes // @noshandnourish
Ingredients
2
Packets of Stevia (optional -- or sub addtl brown sugar)
1⁄2 cup
Chobani Strawberry Greek Yogurt
2 teaspoons
Baking Powder
1 package
Buttercream Frosting (I used Pillsbury)
2
Strawberries (for adorning the tops)
Instructions
Simmer 1 cup diced rhubarb with 1/8 cup brown sugar and 1/2 cup water for 7 minutes.
Preheat oven to 350 degrees.
In a medium bowl, mix all wet ingredients together (simmered rhubarb including the water it simmered in, plus ingredients strawberries through greek yogurt)
In a separate large bowl, mix the dry ingredients together: flour, baking powder & soda.
Stir the wet and dry ingredients together.
Use non-stick stray and/or paper baking cups.
Bake in a muffin tin for 25 minutes, or until lightly browned.  (makes 12 large muffins)
Top with buttercream frosting & strawberry slices.
Yields 12 Cupcakes
You might also like...