Blend Part 2 - Oh how I love thee
Posted: May 8, 2012
Blend.  Do you really have to be over?  Do I really have to wait a WHOLE 'nother year for you?  Oh how I love thee!  At the intro session the three gals who envisioned, dreamed, created, and made this thing a reality: Lindsay, Janetha, and Katie said that this wasn't really a weekend about becoming a better blogger.  There wouldn't be "sessions" about how to drive more traffic to your site, or how to get more comments on a post.  It was about being and building.  Being together with other women who have the same passions - for fitness, health, and food.  And building a community - a support system of great encouragers to remember what's most important in life.  (and a hint - it's not blogging every day).   (Lauren's photo)
I love you Blend.
And I hope to spend more time talking about you in the coming days... b/c you still make me smile :)
I loved your focus on fitness...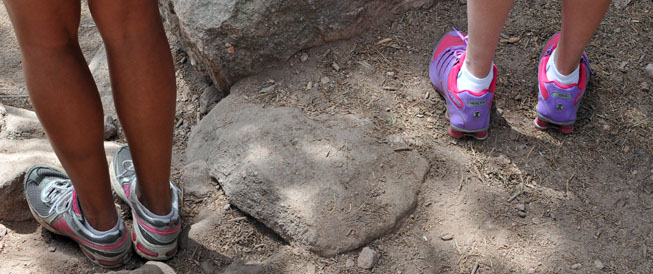 And as previously mentioned, I loved your beautiful choice of locale.
I loved that you pushed me to accomplish something great.  The views at the top of Royal Arch were amazing!!
I loved your AWESOME sponsors - like Chobani, and Xagave, and LoveGrownGranola who provided super yummy hearty breakfasts to start our day off right.
I loved your swag and awesome giveaway prizes, especially the Probar hat and box of bars that I won.  Here's dear hubby enjoying them about 2.3 seconds after I walked in the door :)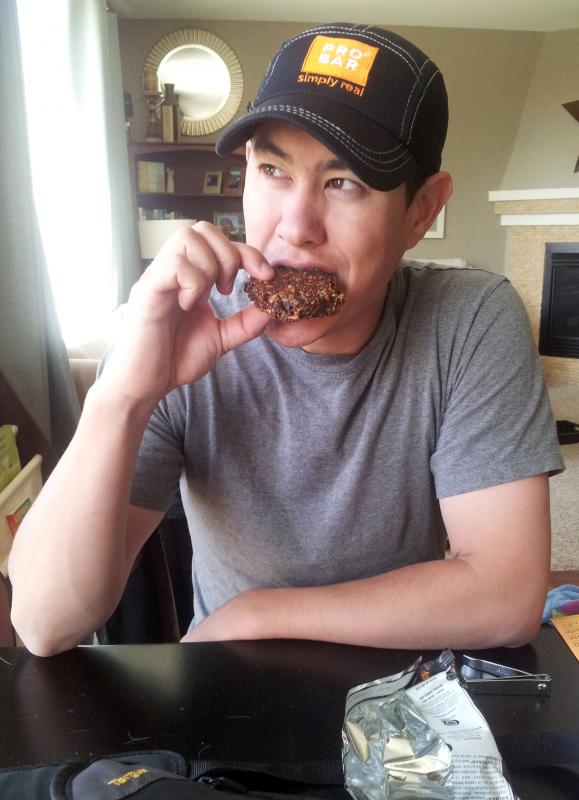 I loved all your free time and relaxed schedule to actually enjoy the other bloggers and REALLY get to know them.  I also loved that a high percentage of them like beer :)  First Mountain Sun Brewery, then Avery:
I loved every minute... and am counting down 'til next year!
Love you,
xoxoxoxo,
You might also like...